*My personal blog covers, life, Me, family, free range thoughts, photography, the world around me, and my writing journey! See http://pamelascanepa.wordpress.com feel free to stop by!
I'll mostly share author news below.

EXPANDING MY HORIZONS!
I've decided to branch out as a writer to Smashwords. True, I have a 90 day enrollment period at Kindle, but when it's done, I plan to have my already published books on Kindle and Smashwords. My next e-book will also be on Kindle and Smashwords. In the meantime, I have published a short story to Smashwords that can be downloaded for free! Please, do check it out, and reviews would be appreciated. Show the Smashwords community I'm worth a read! The story, "The Truth or I'll Shoot," is a paranormal mystery of a detective with an uncanny ability to catch criminals in their lies. It can be downloaded at http://www.smashwords.com/books/view/651691 for free. I did this to learn their formatting requirements, I guess you could say it's practice, and it gets my name exposed to the Smashwords community, so that's marketing.:)
Benefits of Smashwords: They will distribute my e-books to Nook, Barnes and Noble, Apple, etc., which opens up a whole other reader's community to me as an author. It is also free to publish there, just as it is on Kindle. Okay, so it is twice the work, but I do want the exposure. Why would I want to miss that? And you, as a reader, can download books there as epub, so you can read it on your computer if you don't have a Kindle, Nook, or other reader. Win/Win! My plan, from now on, is to publish any future books I write on both platforms. It took time to learn, but in time, I will get comfortable with them both! Next goal: publication in print, as well as e-book for Kindle and Smashwords. As they say, 'The sky's the limit!'

Powered by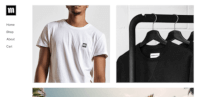 Create your own unique website with customizable templates.