*My personal blog covers, life, Me, family, free range thoughts, photography, the world around me, and my writing journey! See http://pamelascanepa.wordpress.com feel free to stop by!
I'll mostly share author news below.

This is the Facebook and Twitter author header that I purchased on fiverr.com through a very talented young man named lacroixmessier. Getting a product with all the elements you want usually will cost more than $5 there, but it is in increments of $5, and it was still a great deal. He was responsive to my suggestions for edits and came up with a wonderful product! I love the juxtaposition of "primitive" author's tools and my Kindle e-books. When someone does great work for me, I like to share that news. The header directs people to this website. If this header makes you interested in buying my books, go to http://amzn.to/1t3BYGU at Amazon and click on the book you prefer! Not sure? Read the description and reviews. By the way, Made for Me is the first in the series.
Have a great day!
-Pamela

Powered by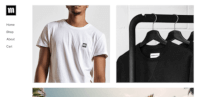 Create your own unique website with customizable templates.