*My personal blog covers, life, Me, family, free range thoughts, photography, the world around me, and my writing journey! See http://pamelascanepa.wordpress.com feel free to stop by!
I'll mostly share author news below.

| | |
| --- | --- |
| On a whim, spunky Tabitha takes a journey with Milt, a science professor, to the future. The supposed fun trip soon turns quite intense as they make discoveries about their future selves and learn that while their actions may save one life, they could destroy another. Amid the turmoil, Tabitha and Milt must reconcile their differences and agree on a course of action. Follow their journey and witnesses the wonders and the dilemmas they encounter by venturing into the future. | |
Powered by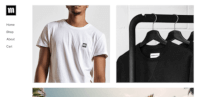 Create your own unique website with customizable templates.