*My personal blog covers, life, Me, family, free range thoughts, photography, the world around me, and my writing journey! See http://pamelascanepa.wordpress.com feel free to stop by!
I'll mostly share author news below.

| | |
| --- | --- |
| I decided to make a book trailer video for my books. Sure, I should have done so at or before the time of release, but I am still learning this craft. Somehow, I fumbled around and made mistakes, discovered things, as well as following step by step a Hubpages article written on the subject of making book trailer videos, by another indie author. The process was actually fun, but then I do love learning new things, and I feel like I have just embarked upon another social media outlet. All of which has been my goal as I have learned how much self-promotion and indie auther has to do. I'll admit, I was happy with the result! Please do take a look! | |
Powered by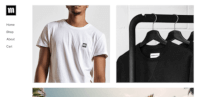 Create your own unique website with customizable templates.