*My personal blog covers, life, Me, family, free range thoughts, photography, the world around me, and my writing journey! See http://pamelascanepa.wordpress.com feel free to stop by!
I'll mostly share author news below.

Detours in Time earns a Literary Titan award and five-stars!


"A truly five-star novel, Detours in Time is a well-written and interesting story with characters who are developed independently and whose relationships are carefully crafted, not flung together as if forced. Detours never stalls or bores readers, but it invests enough time in explanations and detail that it feels thought out....Canepa brings Detours In Time to a natural close, but leaves the door wide open for a second novel in the series, hopefully one that readers will not have to travel too far into the future to experience." -Literary Titan review, 5 stars
Find the book at

https://www.amazon.com/dp/B0711ZW6XF
Powered by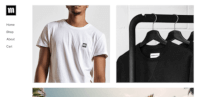 Create your own unique website with customizable templates.