*My personal blog covers, life, Me, family, free range thoughts, photography, the world around me, and my writing journey! See http://pamelascanepa.wordpress.com feel free to stop by!
I'll mostly share author news below.

Now 1.99 for Kindle download. Seeing Through Sampson's Eyes, the second e-book in the Made for Me series, is now just 1.99 for a Kindle download. It's all strategy, and maybe we could call it a test, but at 107 pages, this book is a novella. Reader so far seem to really like it, but wish it had been longer. I suppose that's a good sign, right? So I decided to lower the price for a while and see how it goes. I think it's an amazing deal. Readers have said it reminds them of Bladerunner, but certainly with a lot less violence. One reader said it really got her thinking and even reminded her of some of the stories that show up on our primetime news stations lately. I can see that parallel as well. Topics involved: #sci-fi, #coming-of-age, #ethics in future technology and #equality.
The plan is that I will have this book priced at $1.99 through Labor Day weekend. I am soon planning to publish this book on Smashwords as well, making it available for Nook, Barnes and Noble, and various other retailers as well as Kindle. Wish me luck! It's a lot of work, but I am willing to do it. In the meantime, I recommend you give this book a read. It is a nice continuation from Made for Me, but can also be read on its own, and provides a good deal of suspense as well.

Thank you for checking out my blog. Happy Reading!
-Pamela Schloesser Canepa



Powered by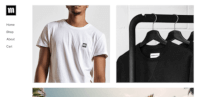 Create your own unique website with customizable templates.